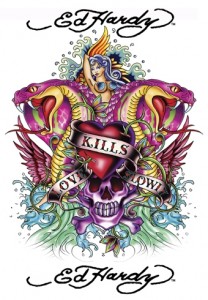 I may be only be twenty-six years old but that does not mean I do not know how to party.  I went through a stage when I first hit twenty-one years of age where I wanted to go to every nightclub I could, drink anything I could get my hands on, and spend my time dancing the night away wherever I could find a DJ spinning.  On my twenty-first birthday (actually on midnight the night before) I ended up at The Vogue right here in Broad Ripple.  I walked in at 12:01 AM and went straight to the bar.  Most of my friends were over the age of twenty-one already so I already had folks waiting for me.  It was a Wednesday night and they feature retro music and cheap beers.  It is their version of Retro Rewind.
That weekend I flew out to Scottsdale, Arizona, to see my cousin.  She surprised me with tickets to Las Vegas and we headed to the city of sin.  Here I managed to not only spend my time looking at pretty lights and all of the casinos that I had seen in the movies for years prior, but I also had the chance to visit some of the biggest and more talked about clubs on the planet.  There are clubs like Pure Nightclub located in Caesar's Palace.  This is where the girls that form the pop band Pussycat Dolls were first discovered.  Or places like Tao Nightclub in the Venetian.  It is right in the middle of the hotel and has some of the wildest parties known to man.  I even enjoy the hole in the wall bars like O'Sheas where you can take advantage of 23½ hour Happy Hour specials that include $1 beers on draught and $1 mixed or frozen margaritas.
I recently came across a list of the top 100 clubs in the country. On this list I found a dozen or so where I have spent the night dancing and drinking with friends.  The list includes a lot of Las Vegas nightclubs, as it should, and is topped with the ever popular Tao Nightclub that I just mentioned.  But on that list, down at number twenty-seven, you will find another club in Las Vegas. Smacked in between Bar Anticipation and Rum Jungle (also located in Las Vegas) you will find the Christian Audigier nightclub.  Not sure who Christian Audigier is?  Well, he is the designer of the fashion line known as Ed Hardy.
Ed Hardy, as you might know, is a recent clothing line that has come through the woodworks.  It was originally designed as a way to support and showcase the artwork from Ed Don Hardy, an infamous tattoo artist from the west coast.  Christian was a big fan of Hardy's work and decided he would take these tattoos, and even adaptations of his work, and throw them on some shirts.  The clothing line was originally meant for skater kids and the adolescent white population.  Unfortunately, that is not who decided to start buying this product.
Not a month after this line hit the store shelves you were seeing it everywhere.  It was on shirts, hats, pants, and handbags.  But the folks wearing this stuff were not the white teenagers that it was meant for.  It was being sported by African Americans.  I am not stereotyping by saying that, but it is common knowledge that a lot of the folks walking around in this product are African American.
Did you know that you can get more things with Ed Hardy all over it than clothing.  Sure, you can get the shirts, hats, pants, and shoes with Ed Hardy designs.  But you can also get wine, beer, energy drinks, pads of paper, pencils, air fresheners, hookah tobacco, and cigarette lighters with his signature and patterns on the side. It has actually become an ongoing joke between a few friends of mine about all the crap we are seeing his branding on.  I even take pictures to showcase on Facebook when I see a new item.
I understand that Christian is in this to make money.  But he is taking it a little too far.  He is starting to put Ed's work on things that have absolutely no need to showcase that original artwork.  My good friend Johnny Teater has a lot of tattoos.  No, I mean it, he has two complete sleeves of tattoos.  He is one of the people that this brand is starting to upset.  He is a true believer in the art behind tattoos.  I myself do not agree with tattoos, but he is a great friend of mine and I do not hold anything against him for having them.  (I might just be afraid of needles, I don't know.)
People that are wearing this product, and buying anything with the Ed Hardy designs on it, for the most part have no interest in tattoos. Also, these people do not understand the reasoning behind Christian Audigier's original vision. His concept for this clothing line was originally meant to showcase this work and to show the general public the work of the Ed Don Hardy. His work is simply being disregarded and thrown onto anything that will support a graphic.  Ed actually said that he did not want any funds from Christian as long as his work was being showcased in a positive manner.  I have seen interviews with Christian and he misses the point on so many levels.  Ed does not get a dime for the profits that Christian makes and that in itself is just an outrage.
Christian recently skipped town and bought a house in France.  He is no longer living in the states, no longer producing the products that has his name slapped on the side right next to Ed Hardy, yet is making millions upon millions for this concept.  This almost reminds me of the pet rock.  Someone had an idea to make the pet rock a reality and market it.  They made millions off of that novelty.  As soon as folks that are buying this Ed Hardy junk realize how dumb they look in it they will too realize that this is only a fad.  But it is going to last long enough for Christian to build his retirement on.
(On a side note, and this is just strictly an observation, the guys that I do see wearing this, if not African American, are white guys that spend too much time in the gym.  Ed Hardy can closely be compared to the new line of clothing known as Affliction.  I am not sure which is worse as a matter of fact.  I have nothing against you people wearing these products, buying his wine, and chugging his energy drink, but I do have a right to tell you that you are missing the point behind this designer's original image.  Of course, money speaks louder than words so Christian, in a sense, wins.  But be certain that you will never see me purchasing anything from the Ed Hardy collection.)