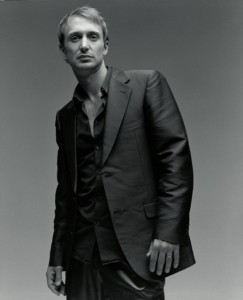 This year alone I have seen the likes of Paul van Dyk, Paul Oakenfold, Armin van Buuren, and Above and Beyond.  If those names are unfamiliar to you note that they are some of the biggest DJs in the world.  Armin van Buuren, for example, is actually the single biggest DJ on the planet.  So when I heard that David Guetta, the number three DJ and the number one house DJ in the world, was doing a Midwest tour I got excited. All of the DJs on that list have different styles, but they all fit the genre of dance music.  Whether you have Armin spinning non-vocal beats or Oakenfold doing his latest duet with stars such as Brittany Murphy, they all get you out of your seat and get your feet moving.
David Guetta is one of my favorite DJs actually.  He is a house DJ and does a lot of work with some of the bigger names in pop music.  His latest release actually has guys like Chris Willis, Akon, and Will.i.am on it.  He has even done work on some songs that you might have even heard on the radio but would have never guessed it was him.
David is a little older than most DJs but even in his early forties still knows how to get a room moving and shaking.  He came to the states by way of France, his home country, to do a tour in support of his new album.  One Love, his latest release, is his fourth full-length album and is by far his best.  This one, two discs packed with music, brings a whole new sense to the word talent.  It does not surprise me that he is rated so high on the list of the world's best DJs because this album is addicting.
One of his Midwest dates (there were only a couple) landed him in Columbus, Ohio, at the famous BoMA.  BoMA, the Bar of Modern Art, is an old church that was turned into a concert venue.  There is a stage in the back and seven bars thrown around the place leaving you never thirsty.  When I first heard of this venue I was immediately intrigued.  After seeing the venue myself, and having the chance to see a near sold out performance there, I must say I will return. I felt bad drinking in a church and listening to music that drops the occasional f-bomb, but I made it through the night just fine.
The night started early with doors opening at 9:00 PM.  However, as soon as you walked in there was a DJ spinning to get the party started.  After the first DJ had some technical issues, a second DJ came on stage. (By technical issues I mean that his music went out completely and the room went silent more than once.)  The second DJ I had actually connected to on Twitter earlier in the evening.  He said that he would be opening for Guetta and I made mention that I would be at the show.  He was actually recently nominated as the best DJ in Columbus.
After two DJs had the chance to prove their skills, a third opening act took the stage.  This guy looked like he was straight out of the gym and was wearing a shirt that looked like it was two sizes too small.  He began playing and after about a half an hour I was ready to start booing.  He was terrible.  He played non vocal beats for the better part of an hour and the music was turned up way too loud for the excessive bass that he kept playing. He eventually stopped and I honestly think the crowd was more excited that he was finished than anything.  Then came Guetta.
Before Guetta even got to the stage the rowdy-dancing crowd started chanting his name.  It was pushing midnight and everyone knew it was time to unleash the real reason why we were all here.  David walked out onto the stage and the music stopped.  He had a microphone in his hand and wanted to say something to the crowd.  Everyone got quiet while David began a monologue to start the show.
David made a quick speech welcoming everyone to the show.  He also made mention to the reason why we were all here.  He said that his music and the fans were all here because of love.  His new album title, One Love, shows in conversation as he truly has a passion for the fans. Many times throughout the night he made mention to the folks dancing on the second floor and the people throwing around glow sticks like they knew what they were doing.  He had a sense of personality that lacks in a lot of DJs. It truly is more than just spinning records.
David played for almost three straight hours.  He did all of his hits and even some tracks that I had never heard before.  His set list included some variations on his hit tracks like Boom Boom Pow from the Black Eyed Peas.  I was impressed throughout his set on how he would move from one song to the next.  Each song drew a certain energy from the crowd and the faster the beats got the harder the crowd danced.
By the time the night was over I was not only in shock that a guy like Guetta would come to the small town of Columbus, Ohio, but that he would land a gig at a venue like BoMA.  I had a lot of fun walking the hallways of the venue and getting lost in its beauty.  I will for sure be going back to that venue to see more shows in the future but none will replace what David Guetta did for me there.  If you have not heard of David Guetta, I highly suggest that you download any one of his songs, as they each will take you on a different and unforgettable journey.  He may be 42 years old but he sure knows how to make my body move.