Internationally, the album hit the #1 spot on digital charts in 97 countries, dominated UK charts to become the fastest selling album of 2013 and had the biggest first week album sales in France since 2007, where the album is already triple platinum. Daft Punk also earned their first official #1 album in multiple countries, including the US, Germany, Australia and Japan. The album is also officially #1 in France, Canada, Switzerland, Spain, Austria, Mexico, Italy, Belgium, Spain and others.  In the US, Random Access Memories sold 339,000 copies, with the vinyl version becoming the biggest selling vinyl album in SoundScan's LP Vinyl chart history. Random Access Memories is the first album in Billboard's Electronic/Dance Song chart history to have every song debut simultaneously.
Incredible public demand for the album not only led to unprecedented album sales and radio charting, but also to a steady stream of critical acclaim from media worldwide including features in The Wall Street Journal, Billboard, The New York Times, NME, Rolling Stone, Time, The New Yorker and many more.
"EDM is MIA as dance gods turn back the clock with a spacy, star-packed blow out… Random Access Memories is full of WTF moments… orbiting somewhere between Pink Floyd's "Dark Side of the Moon" and Earth, Wind and Fire's "That's The Way Of The World"… Its brilliance is often irrefutable." – Rolling Stone
"Get Lucky," the first single from Random Access Memories immediately shot to the top of charts all over the world- selling 2.5 million digital tracks worldwide to date. It is the biggest selling single of 2013 in the UK, and the song is #1 on national airplay charts across the globe. In the US, "Get Lucky" has garnered airplay across 7 different formats of radio.
"A headphones album in an age of radio singles; a bravura live performance that stands out against pro forma knob-twiddling… It's also quite moving; melancholy runs through every song." – Entertainment Weekly
The new 13 track album from the French duo, their first since 2005's Human After All, features collaborations with Pharrell Williams, Julian Casablancas, Panda Bear, Nile Rodgers, Giorgio Moroder, Paul Williams, Todd Edwards, Chilly Gonzales, and DJ Falcon, amongst others. Check out the tracklist below:
Give Life Back to Music (featuring Nile Rodgers)
The Game of Love
Giorgio by Moroder (featuring Giorgio Moroder)
Within (featuring Chilly Gonzales)
Instant Crush (featuring Julian Casablancas)
Lose Yourself to Dance (featuring Pharrell Williams and Nile Rodgers)
Touch (featuring Paul Williams)
Get Lucky (featuring Pharrell Williams and Nile Rodgers)
Beyond
Motherboard
Fragments of Time (featuring Todd Edwards)
Doin'It Right (featuring Panda Bear)
Contact (featuring DJ Falcon)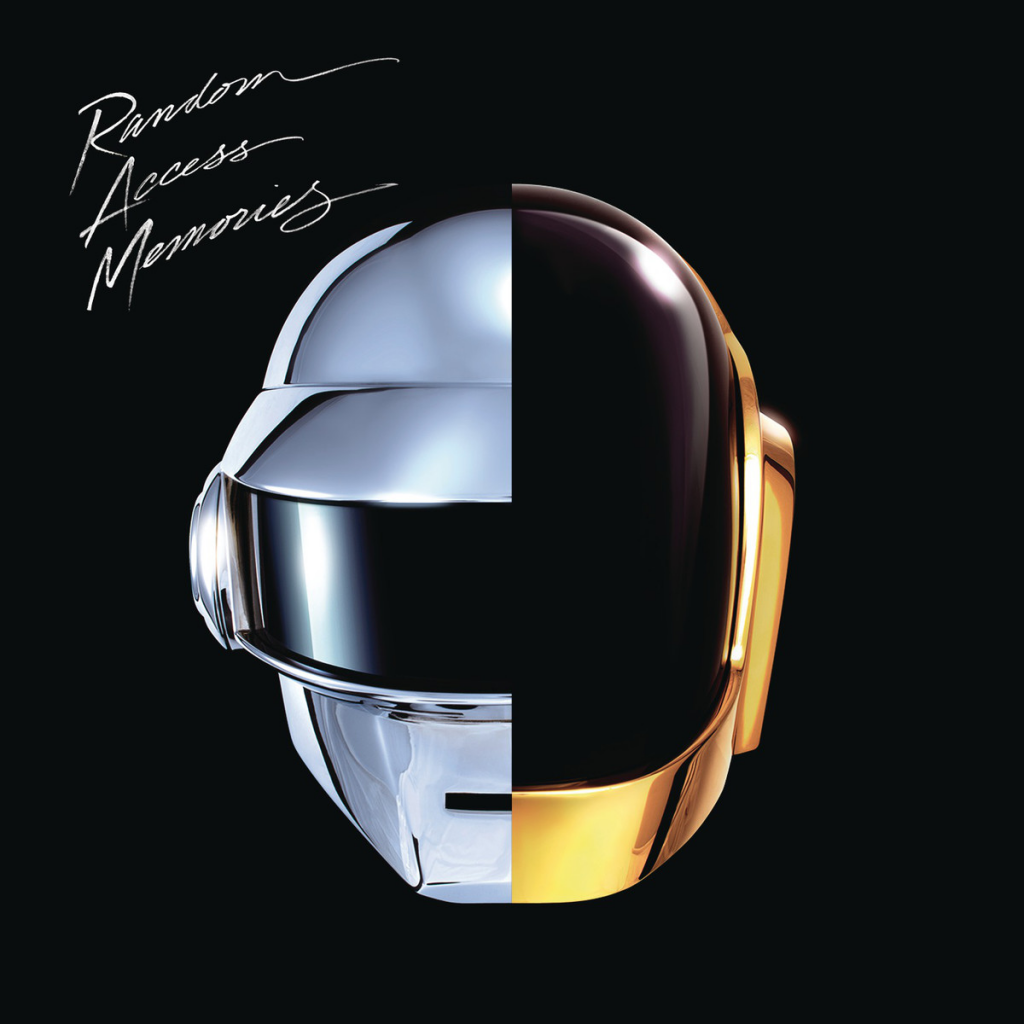 Connect with Daft Punk:
Website: http://www.daftpunk.com/
Facebook: https://www.facebook.com/daftpunk
Twitter: https://twitter.com/TheRealDaftPunk
YouTube: http://www.youtube.com/artist/daft-punk