"Under a starlit sky lies a massive open air stadium filled with over 100,000 beautiful people from all cultures and walks of life. You gaze across a sea of heads, feeling the currents of the crowd flow as their hands raised in the air ripple with burning bright yellow and orange flames flickering from their lighters. With the rush of a squall, the sounds of anthemic and epic rock guitars rip from the 100-foot monolithic speaker towers and rush over the crowd."
"The torrent reaches a crescendo with progressive driven beats crashing and pulsing through your spine as the subwoofers rattle you to the core. Suddenly, rising above it all, soar transcendent vocals carrying you upward toward a place apart, a place where you are enveloped in the undimming joy of youth, where your concerns and worries about what tomorrow may bring simply melt away."
"The crowd cheers and chants… Everyone is smiling… Everyone is living in the moment."
This vision guided Justin Michael throughout the year he spent crafting "Young Forever," and now he believes it's finally ready for the world to embrace. "Young Forever" is a soul-baring journey into the sounds of what Justin envisions as "rocktronica", and gives you a look into what he wants you to hear and feel with his music. The rock infused bono-esque vocals of Phillip LaRue complete Justin's sound, making this Phillip's perfect debut to the scene. An epic and timeless song that will be enjoyed for decades and generations to follow has been born.
After putting so much of himself into the completion of "Young Forever", Justin came to feel the song was literally a part of him. Knowing that he couldn't simply sign such a personal track away to just any label, Justin realized "Young Forever" is about giving back to his friends, family, and fans who have shown support from day one.
Download "Young Forever" for FREE on Justin's Facebook page here and enjoy the epic journey he has created for the world to hear.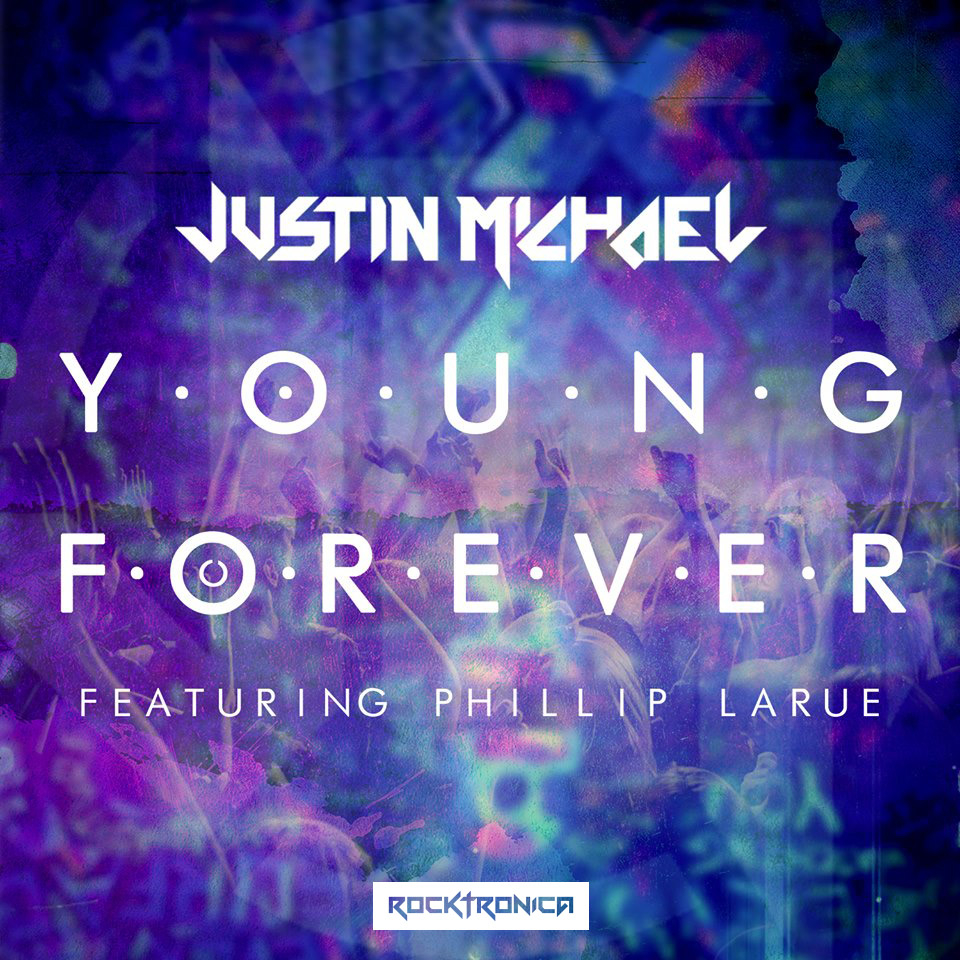 Connect with Justin Michael:
Website: http://www.djjustinmichael.com/
Facebook: http://www.facebook.com/justinmichaelmusic
Twitter: http://www.twitter.com/djjustinmichael
YouTube: http://www.youtube.com/djjustinmichael