A few moths ago, I got an email from SLK Associates promoting the Futuristic Polar Bears. I loved the name, but never took the time to listen to them. He sent me a few more emails promoting their work, and I continued to ignore them. Then they released "Back To Earth", and I didn't have a choice. This song is everywhere, and is pretty much on the top of the charts only a few days after being released. The song was released on Revealed Recordings and according to their website, "Having already proven themselves to be a prominent production force on home turf, "Back To Earth" is a track with incredible prospects for this British stronghold." I might have ignored these guys to begin with, but after hearing "Back To Earth", I can't stop listening to them now. It is my absolute pleasure to introduce you to the Futuristic Polar Bears. Let's dance, people!!!
"Back To Earth" is being released on Revealed Recordings. Tell me more about that release, and what you hope to accomplish with it.
"Back To Earth" was signed towards the end of last summer and it's been building hype ever since Hardwell played it at Tomorroworld. The track has been doing well on Beatport since its release and we hope a few more people are now aware of the Polar Bear sound!!!
Futuristic Polar Bears – Back To Earth
Speaking of Hardwell, he has shown you a lot of support this year. Have you had the chance to work with him directly? How does his legacy inspire you when you sit down to produce a new track?
We've worked directly with his team this year and it's been an amazing experience to see how the top guys work, everything is done professionally which is really refreshing to see. Hopefully one day we'll get chance to work with Hardwell directly – I'm sure we'd make a killer record together!
You guys have worked with a lot of big labels, like John Dahlbäck's Mutants. A lot of artists do that. What value do you see in working with different labels?
It's great to work with different labels, especially labels that well known and respected DJ/producers own and run. It's always great to bounce ideas off them and gauge their thoughts in the industry and the sounds they like.
Nearly every artist has a podcast. Tell me more about what makes the Global Radio Show different.
With our show anything and everything goes, we don't just tie ourselves down into one sound or style. We love all kinds of house music and that's evident in the shows we produce, we really push the diversity in the kind of guests we have on as well. Last year we had a great mixture of house from Prok & Fitch and My Digital Enemy, right through to Eva Shaw and Swanky Tunes.
Fatboy Slim, Thomas Gold and Steve Angello showed their full support of "Thundergod." Talk about that release and what it was like working with Danny Howard.
Danny Howard is a good friend of ours. We share the same passion for music and our tastes are pretty similar. We always love working with Danny and are currently working on the follow up to "Thundergod" at the moment.
Danny Howard and Futuristic Polar Bears – Thundergod
Tell me more about your relationship with Hospital Club Records.
Hospital Club Records is a legendary club in Khabarovsk, Russia and the parties there are crazy! After our second trip they asked if we'd like the honor of remixing the first release which we immediately said yes to. If you ever get the chance to visit, go! It'll be one of the best nights out you'll ever have…
Las Vegas has become a focal point of dance music in the United States. Talk a little bit about why you think that is. What is your favorite club in Sin City?
The clubs over there are amazing and seem to be bringing in all the big guys, which is definitely helping the scene grow. We've heard amazing reports about Hakkasan from a few of our friends who have played there – hopefully we'll get to visit soon!
Do you guys prefer playing festivals, or smaller club gigs? Speaking of clubs, what is your favorite dance club?
We love all live performances whether it's a small intimate club for 400 people right through to playing outdoor festivals – you still get the same buzz! We're all great fans of Space in Ibiza and Ministry of Sound in London, both have great vibes.
Judge Jules is a buddy of mine. You guys worked with him on a release last year. Tell me more about that track and your experience working with him.
Judge Jules is a great guy and one of the legends of the music industry. It's always a pleasure to chat to him and get advice, we're actually hoping to finish off another release with him soon…
What's next for the Futuristic Polar Bears?
We've got some amazing new music forthcoming on Mutants Records and Harem Records, as well as a couple of new collaborations that you'll hear about very soon.
Thank you guys for doing this. In all of the interviews I do, I always give the artist the last word. Go.
Never stop believing in your dreams. We're just living proof they can come true! If you work hard enough you can achieve anything.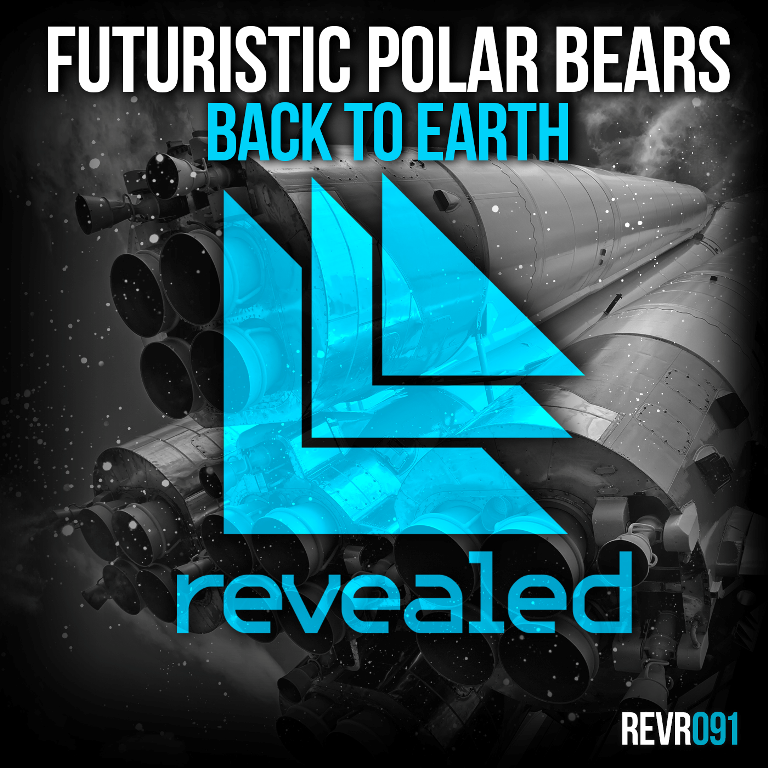 Connect with Futuristic Polar Bears:
Website: http://www.polarbearmusic.co.uk/
Facebook: https://www.facebook.com/futuristicpolarbears
Twitter: https://twitter.com/polarbearmusic1
YouTube: http://www.youtube.com/futuristicpolarbears