Tiger Woods will be playing in THE PLAYERS Championship, a tournament he won back in 2013. THE PLAYERS Championship is a fun golf tournament to watch, and I love the golf course. I've never played TPC Sawgrass, but have had the chance to visit the course several times. The final few holes, especially no. 17, are truly unforgettable. 17 is only 137 yards, but last year 28 balls found the water. In 2013, 44 balls… In 2007, 93 balls! From 137 yards I would hit a 9 iron, depending on the wind. The green is huge, too… Anyway, I digress.
Earlier this week Tiger was in China. I don't really know why he was there, but he got to meet Yao Ming. Yao is tall. He is really tall. TIger is 6 ft 1 in. Yao is 7 ft 6 in, considerably taller than Tiger. That, and Tiger was wearing shorts. We don't see him in shorts often, but I looked past that and smiled seeing Tiger waving up toward Yao.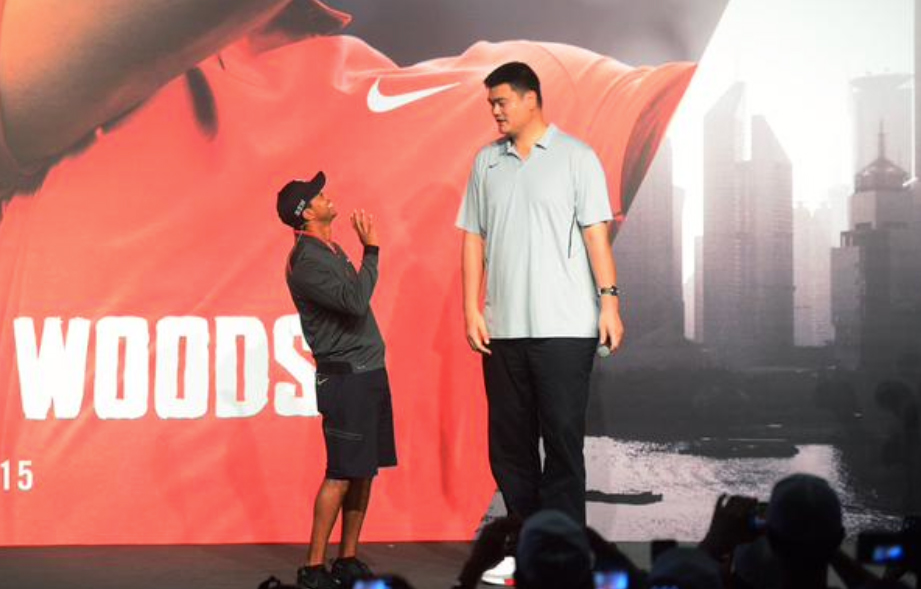 Tiger does have business in China, though. He recently announced that he was going to redesign Tian'an Holiday Golf Club in Beijing. He is being paid $16.5 million and it will be his first project in Asia. Tiger Woods Design is responsible for courses like The Cliffs at High Caro, Punta Brava, Trump World Golf Club Dubai and Bluejack National. As Tiger enters the "back 9" of his time on the PGA TOUR, he is surely thinking about how he will remain sustainable in the golf business, and golf course design makes sense. Jack did it and has seen a lot of success with it over the years. I just can't see Tiger on the Champions Tour or as an honorary starter at the Masters Tournament.
Anyway, Tiger was in China, and him meeting Yao Ming was funny! Looking forward to seeing him in THE PLAYERS and hopefully there will be a repeat of 2013. I know I'll be watching!