Who is Dennis Sheperd? A few weeks ago, I had no idea. But now I can't stop listening to him! He recently released a new album titled Fight Your Fears and, well… It is one of the best dance albums I've heard in a long time. The album is full of great songs, and I have a hard time picking a favorite.
This album is special for Dennis. Not only does this album feature names like Christina Novelli, JES, Ana Criado, Molly Bancroft and Katty Heath, Fight Your Fears is the first crowdfunded trance album. "At one point I was almost giving up and thought I wouldn't reach the goal to crowdfund the release of this album," Dennis said. "But my fans have made it possible and for that I will always be thankful."
I am glad he finished the album, because I can't stop listening to it. Unless something else comes out this year that blows me away like this did, this might be the best album of the year when it comes to electronic dance music. In an effort to further promote the album, I got the chance to sit down with Dennis to talk about the process. It is my pleasure to introduce you to Dennis Sheperd.
Fight Your Fears just came out! Maybe the best dance album of the year. I've listened to it, oh, 10 times now! Tell me more about the album.
Thank you so much for the compliment! The album was released via my own label A Tribute To Life on April 17, both digitally and on CD! And the most outstanding thing about this album… The release is crowdfunded by my fans!
Wait… The album is crowdfunded? Why did you decide to do that and what was that experience like?
Well, I wanted to to offer my fans something more than just being able to buy the album. I offered them exclusive experiences, like picking up the CD at my home and having dinner with me, or picking up the CD at my studio and having a studio session with me! I think my fans really appreciated this.
Honestly, I was quite stressed out in the beginning that I wouldn't make the goal, but my fanbase was strong enough to fund the whole album release. I even reached 117% in the end, which makes me quite happy!
Katty Heath is on tour with you right now. She is doing live vocals on several tour stops. What is that like having live vocals like that?
It is absolutely amazing! I love doing the live vocals on several gigs with her because it adds something to the performance and the experience the club goers will have. Also on a personal level, we really like each other, so it's just a great thing overall!
Your new album has seen support from guys like Armin, Ferry Corsten and Markus Schulz. Have you had the chance to collaborate with those guys yet?
I collaborated with Markus Schulz in 2012 on our tune "Go!". The release went really well and I still like to play this tune out! I haven't collaborated with Armin van Buuren or Ferry Corsten, but I would definitely love to, as well as Paul van Dyk, on whose radio show I had a guest mix on recently!
What does it mean for you to have such big names listening to, playing and supporting your tracks?
Fifteen years ago I was just listening to trance and looked up to those guys. Knowing them personally now and seeing them supporting my stuff is just an amazing feeling and makes me truly believe that if you just work hard for your dreams, you can reach them!
I want a Fight Your Fears shirt. How do I get one of those?
You can get the shirt at my own website.
The album is titled Fight Your Fears. What are some of your biggest fears you are fighting right now?
I literally only have one fear and that is my fear of heights. I always fight it by going a bit further. In the end I wanna go skydiving, but I'm still far from it… But it will happen!
The meaning of the album is actually also meant a bit wider: You shall, whenever you can, try to widen your horizons and try new and different things! Step out of your comfort zone because that's when magic happens, and you might even enjoy yourself more too (happened quite a few times with me already!).
There are so many good songs on the album. What is your favorite?
Hard to pick one favorite; it's like picking your favorite child (from what I've heard that's impossible). Laughs. I get the best reactions on "Where I Begin," "Les Ailes" and "Starlight." If I just take the new songs into account…
Hardwell is the no. 1 DJ according to DJ Mag. I love his stuff, but there are so many talented musicians out there. Who are some of your favorite performers?
I really like the sets from Paul van Dyk and also Bryan Kearney. I have only recently become a Kearney fan, but I love that stuff! van Dyk is like an all-time favorite. There was a time when I didn't feel his stuff as much anymore, but to me it looks like in the last 2 years he's found himself again!
What is A Tribute To Life?
A Tribute To Life is my own brand. Basically it stands for the message that you shall appreciate what you have and be thankful! It's my thank you to life for how it's treated me so far. I'm a very happy person! There is an "A Tribute To Life" radio show, label, and soon I will also do a compilation called A Tribute To Life.
You are all over Facebook, Twitter and Instagram. What is your favorite social network?
I enjoy Twitter quite a lot! At least there is no artificial filter that decides for me what I shall see and what not. And the interaction with the fans is quite good as well!
What is next for Dennis Sheperd?
I'll do a few single releases from the album in the next couple of months. Also, I just signed a few big talents to my label A Tribute to Life. Touring is on the map, too, and of course, with gigs at Tel-Aviv, in Amsterdam, London and Poland!
Thank you so much, Dennis. In all of the interviews I do, I always give the artist the last word. Go.
Thank you for the interview! Hope you enjoyed it! If you wanna find out more about the album, visit www.dennissheperd.com.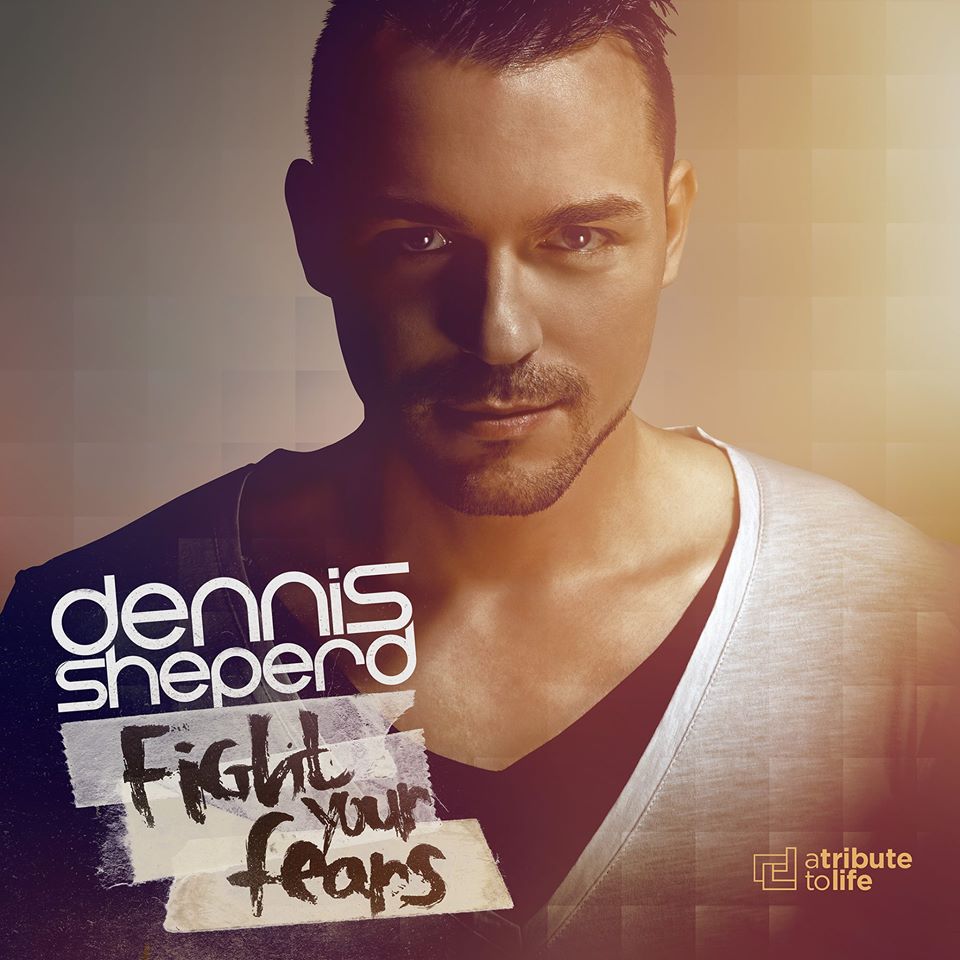 Connect with Dennis Sheperd:
Website: http://album.dennissheperd.com/
Facebook: https://www.facebook.com/dennissheperd
Twitter: https://www.twitter.com/dennissheperd
YouTube: https://youtube.com/dennissheperdtv