RIOT, Skazi and Au5 rework the lead single from recently released Converting Vegetarians II LP
"Fields of Grey (feat. Sasha Grey)" remix package out now via Dim Mak Records
After releasing their Converting Vegetarians II LP, Infected Mushroom has unveiled a three-part remix package of the album's lead single "Fields of Grey (feat. Sasha Grey.)"
"Fields of Grey" saw the sound-sculpting duo push past their traditional psy-trance productions with the help of Sasha Grey's dreamy vocals, delivering a synth-laden track that leads with a powerful melody before plummeting into a characteristically layered bass drop. In the release, RIOT, Au5 and Skazi each twist "Fields of Grey" into an entirely new groove.
RIOT's rendition is full of charge, pairing a sturdy bassline with laser-fast synths to create a high-octane dubstep slasher. Au5 also embraced dubstep in his rendition, lacing the remix with tinges of trance. Skazi on the other hand magnified the original's futuristic elements, transforming the track into a galactic battlefield of drum kicks and electric synth strums.
The maxi single comes two weeks after the debut of Converting Vegetarians II, the sequel to Infected Mushroom's hugely successful 2003 album. The 15-track offering is an experimental meditation on expertly layered synths, live instrumentation with guitars and piano, and low-key drum fills, weaving a brooding narrative with a sense of proportion one rarely experiences outside of the cinema. With Converting Vegetarians II, Infected Mushroom creates a cocoon brimming with song-based, mid tempo vocal material that still manages to retain its psychedelic edge.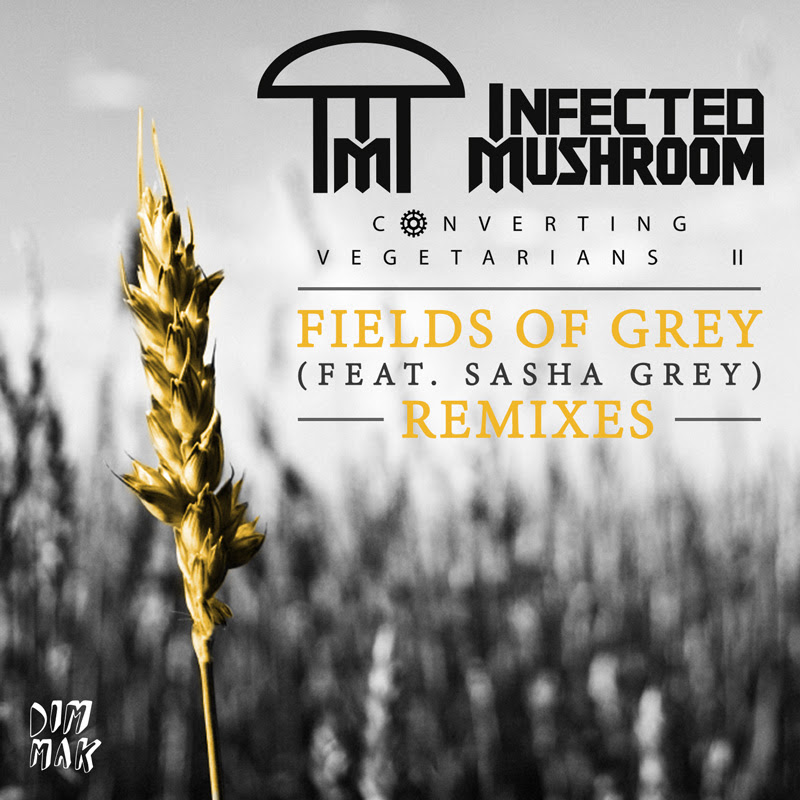 Connect with Infected Mushroom:
Website: http://infected-mushroom.com/
Facebook: https://www.facebook.com/infectedmushroom
Twitter: https://twitter.com/infected
YouTube: https://www.youtube.com/user/infectedmushroom