Who is Corderoy? Until about a week ago, I had no idea who this kid was. Now I can't stop listening to him! I was talking to my buddy Simon over at SLK Associates Limited, and he introduced me to Corderoy. He's the "new kid on the block" and is really making a name for himself. He has support from Paul Oakenfold and Perfecto Records and is producing some incredible tracks. Like "Kerosene." There are several remixes of that song out there, but the original mix is incredible. I also like the Gai Boarone remix, too. He has a TON of talent, and I can't wait to see what he does next. The sky is the limit for this guy. It is my pleasure to introduce you to Corderoy.
Tell me about your relationship with Perfecto.
Being involved with such a respected label is a massive honour. Having Paul heavily supporting my recent tracks has been amazing and I'm very privileged to be working with him.
What is "Kerosene?"
Kerosene is actually an oil distillate, distilled from petroleum!
Ha! You're funny. What is Big Fish Little Fish Music?
Big Fish Little Fish is my management team headed by industry guru and music mastermind Steve Burton!
There are a lot of clubs in London. Do you have a favorite?
There are so many to mention but probably The Gallery at the Ministry of Sound would be a club that stands out for me. The music and the people that go never fail to make it an incredible night.
You worked with Judge Jules on a track. He's a good friend of mine. What was that experience like for you?
Judge Jules and I have worked together for a number of years on various projects. We decided to get in the studio and come up with a fresh collaboration. We wanted to do something a bit different and the result "Give Me A Reason'"was certainly that! When Paul van Dyk heard it he instantly snapped it up for his VANDIT Records.
Dance music is big in Europe, but in the U.S. it is mostly pop. Your sound is what I expect from a legitimate DJ. How do you stay motivated to produce authentic electronic dance music?
I try to stay true to what I love doing and that's writing music that gets me going and means something. I do like to experiment and try different things, by doing that it keeps things fresh and you tend not to fall into the trap of throwaway music.
Speaking of "Kerosene," there are a couple remixes of that track currently available. Do you have a favorite remix?
I love both of the remixes on "Kerosene" but I would probably have to say that Gai Barone did an amazing job on his version. He put together a really interesting new spin on the original and it really adds to the weight of the release package.
Do you pay much attention to the DJ Mag Top 100?
I try not to pay too much attention to the top 100 due to it being a little industry driven, it does seem the bigger the buying powers, the higher the rank. That being said it does still help to allow pure talent to get noticed and clubs around the globe often book their performers purely from this list so you can't really ignore it completely.
What is the best concert you have ever been to?
Within the dance realm Prodigy live at Wembley Arena was probably the best concert I've been to in a very long time.
Tell me more about your passion for coffee.
(Laughs.) Well, I've noticed I've started to turn into a bit of a coffee snob. Without naming names I don't really like many of the major coffee chains we have here in the UK so I often try to look out of really great coffee houses off the beaten track. I love trying out new places and some of the lesser known coffee houses around London have some of the most amazing coffee I've had the privilege of experiencing.
Have you ever worked with Paul Oakenfold on a release?
Not yet but there is something in the pipeline. I can't reveal too much at the moment but over the next couple of months I'll be making an exciting announcement!
There are a lot of different genres out there. From trance and house to techno and beyond, what do you consider your sound?
The Corderoy sound in 2014 is all about pushing the boundaries and creating exciting new productions, rather than just constantly popping out songs which sound exactly like what's already out there. At present I'm all about trying new ideas out and seeing where that takes me.
What do you think of the term "EDM?"
In my eyes "EDM" seems to be more of a sound then a broad genre. Electronic music in general though, is in a great state and there's loads of fantastic music around right now. The house scene in particular is really strong and I think there's a more intelligent and less formulaic big room sound coming through which is really exciting.
How did you get connected with Dogzilla and Belasco?
I became very good friends with Richard Kayven who was one half of Dogzilla, we decided to work together on a number of projects and during that time he introduced me to Tim Brownlow from Belasco. We all hit it off and we're all still working together, there are a number of exciting projects in the pipeline!
Tell me about your work with VANDIT Records.
Paul was a huge fan of my collaboration with Judge Jules. He loved the song so much that he instantly wanted to release it on his label. The decision was made and the rest is history!
What's next for Corderoy?
2014 is sizing up to be very busy indeed. My new label CDRY kicks off this month with 2 brand new releases fresh from the Corderoy studio, followed by Outpost Mix Tape vol2, the launch of my Outpost Podcast and the official reveal of the completely revamped Corderoy website.
In all of the interviews I do, I always give the artist the last word. Go.
Well, I don't want to enter into a tirade of shameless self-promotion but I would say keep an ear out for my new tracks and label because I'm uber excited about what's to come. And the very last word… Thanks!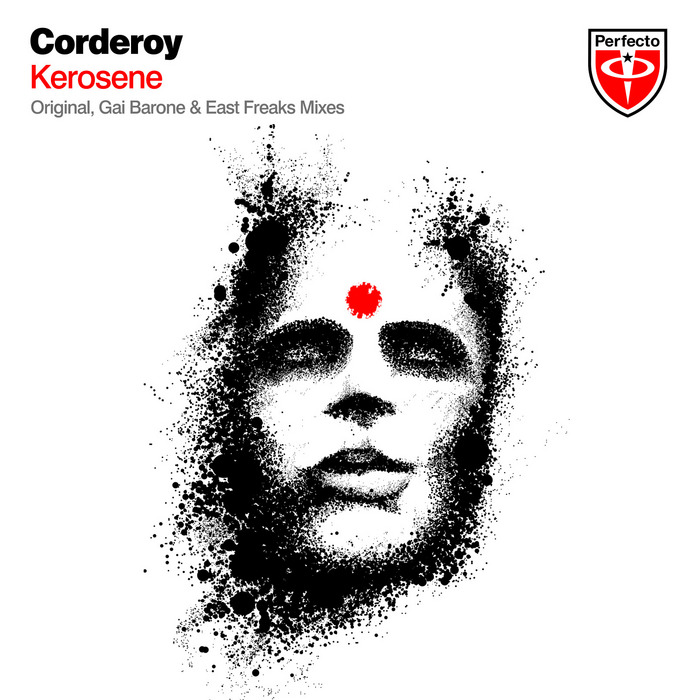 Connect with Corderoy:
Website: http://www.dalecorderoy.com/
Facebook: https://www.facebook.com/corderoymusic
Twitter: https://twitter.com/dalecorderoy
SoundCloud: https://soundcloud.com/corderoy