North American tour dates including Coachella, New York, Los Angeles and more
With an unmatched caliber, style, and ability to construct mesmeric DJ sets, John Digweed has more than rightfully solidified his name into underground music's illustrious hall of fame. Digweed's Live In compilations have reaffirmed and set the bench mark as to how a set should be performed, and now he proudly announces his latest release in this remarkable series recorded live from the iconic Stereo club in Montreal.
"I have had the pleasure of playing at Stereo for many years, throughout of all its DJ booth changes and refurbishments but the one thing that has always been a constant is the quality of the sound system and also the fact that they allow DJs to play marathon sets on a perfect set up," Digweed said.
Intricately captured over six CDs, Live In Montreal showcases Digweed's un-paralleled repertoire of dance music's most thrilling releases fusing together elements of all subgenres from techno to deep house, a theme that runs so elegantly through his own Bedrock Records releases. It is without question that there is a fine art form to performing a marathon DJ set, a trait that few artists posses however John Digweed has truly perfected this ability. Head of programming at Stereo and established DJ himself Nadir Agha, better known as Ostrich perfectly describes this unforgettable performance in Montreal:
"Masterful, meticulous and flawless are words to accurately describe John Digweed as a DJ. Much like a hypnotist uses his voice and a puppeteer manipulates his marionettes, Digweed had the room under a spell and dancing up a storm till the end."
Featuring a host of underground music's most sought after names such as Pan-Pot, Damian Lazarus, and Guy J, Live In Montreal drives forward and builds upon the success of the previous release which was recorded at live at South Beach. Each compilation is a magnificent demonstration of how music lovers should embrace and experience a marathon DJ set. Drawing similarities with how a narrator delicately sets the tone for a novel whilst starting to pick up the pace as the story progresses, Digweed opens his set with an ambient collection of melodic cuts and transitions with the likes of "Rise and Shine" from Esteban Adame and "Tame" from Recondite.
Digweed commented, saying, "The vibe from the first few feet on the dance floor was electric so I knew this was going to be a very special night/morning. Starting off with beatless and ambient tracks I really wanted to set the mood for an extended set and as there was no rush and no cut off point, it created the perfect environment to build a musical curve and coax the crowd onto the dance floor."
As the recording from this outstanding eleven-hour performance proceeds, Digweed carries the listeners out of the realms of ambience into a heavier and more driving techno arrangement highlighted by Tigerskin's "Hippies" and Adam Beyer's "What You Need." Perfectly weaving together track after track throughout each of the CDs, Live In Montreal marks and captures yet another momentous showcase of one of John Digweed's finest performances to date.
"I hope you enjoy this CD which I think really captures a proper extended set from myself. I would like to thank all the staff at Stereo for their passion and vision for putting on the best quality nights but most of all to the crowd who really inspired me to play for so long on that great system."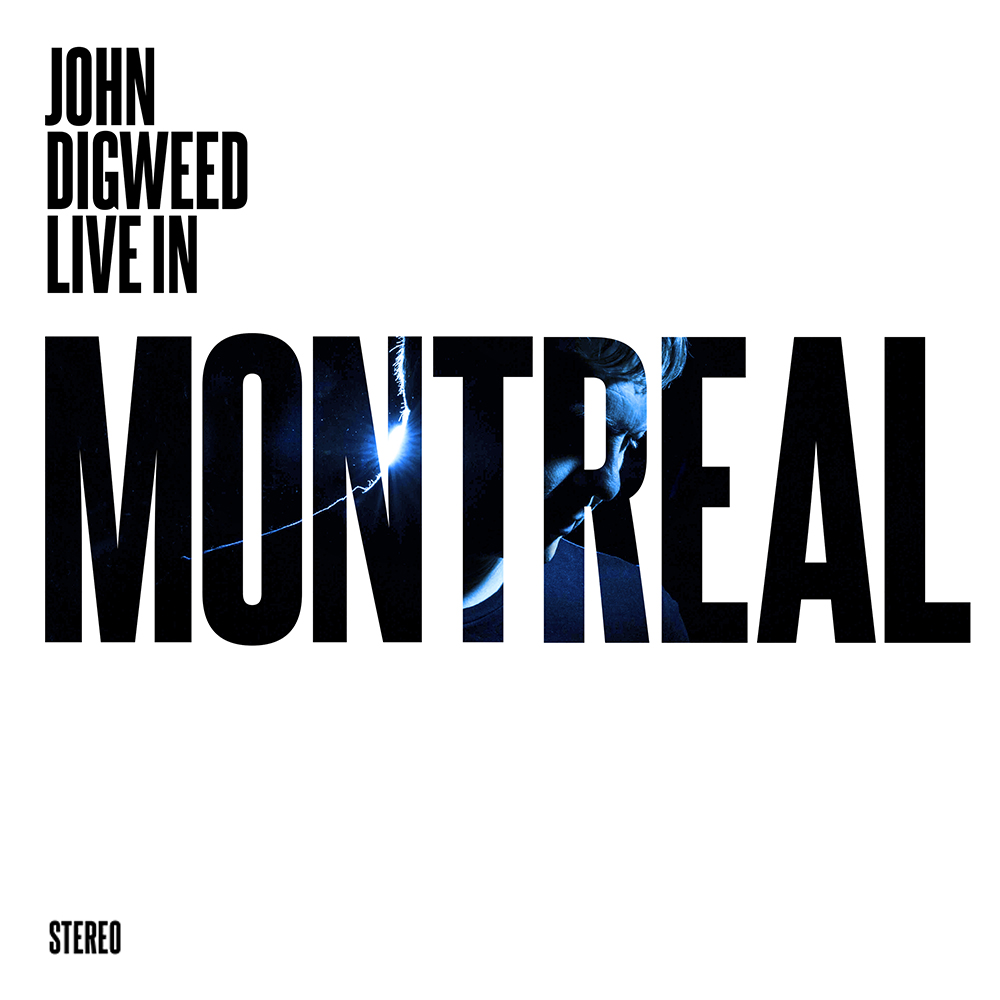 Connect with John Digweed:
Website: http://johndigweed.com/
Facebook: https://www.facebook.com/djjohndigweed
Twitter: https://twitter.com/DJJohnDigweed
YouTube: https://www.youtube.com/user/bedrocktransitions