Last Saturday, Martin Garrix was seen making his rounds at some of the hottest nightclubs on the Las Vegas Strip after playing an incredible set at OMNIA Nightclub the previous night.
Garrix started things off at Hakkasan Nightclub inside MGM Grand, where his good friend Tiësto was manning the DJ booth as part of the nighttime hot spot's reoccurring event "Summer of Tiësto." Garrix, who was dressed casually in a red hoodie and jeans, made his way to the DJ booth, where he greeted Tiësto and even took over the turntables for a couple of songs. The two were all smiles as they hyped up the crowd together and posed for pictures.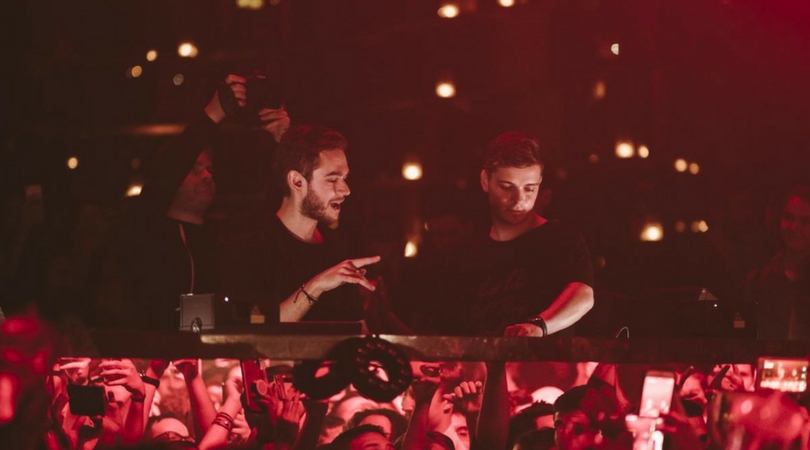 The night was far from over for Garrix as he then made his way to OMNIA Nightclub inside Caesars Palace to visit his friend and fellow iconic DJ, Zedd. Once again, Garrix made his way to the DJ booth to join Zedd during his set, making the atmosphere in the room even more electric as the crowd erupted in cheers. The young DJ made another surprise performance as he briefly took over the turntables, while Zedd continued to pump up the packed venue.
*Photo credit belongs to Joe Janet/Aaron Garcia.