We like to travel. When we travel, we like to visit local brewing companies and try unique foods that we can't get at home. When we were in China we found a couple of brewing companies and ate a TON of food that we will probably never see again. We didn't enjoy a deep fried spider, but we thought about it! As we look to plan our next trip, we might have to hit up Thailand if for nothing else than the menu at McDonald's.
McDonald's has been in the news recently for adding calories to their menu and offering healthier menu items. I just saw they are offering side salads. I am not going to McDonald's for a salad. That's for sure! But check out these menu items you will find in Thailand: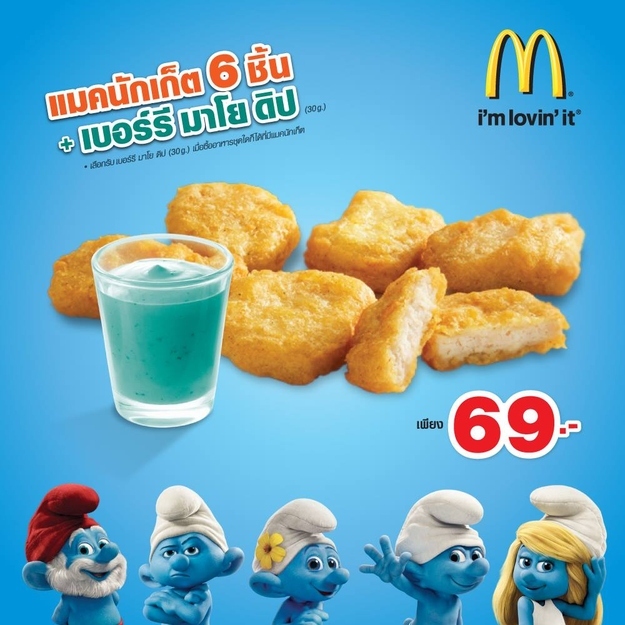 It's called Berry Mayo Dip. Sure, you can still get BBQ sauce with your nuggets, but don't miss a berry-flavored mayonnaise dipping sauce!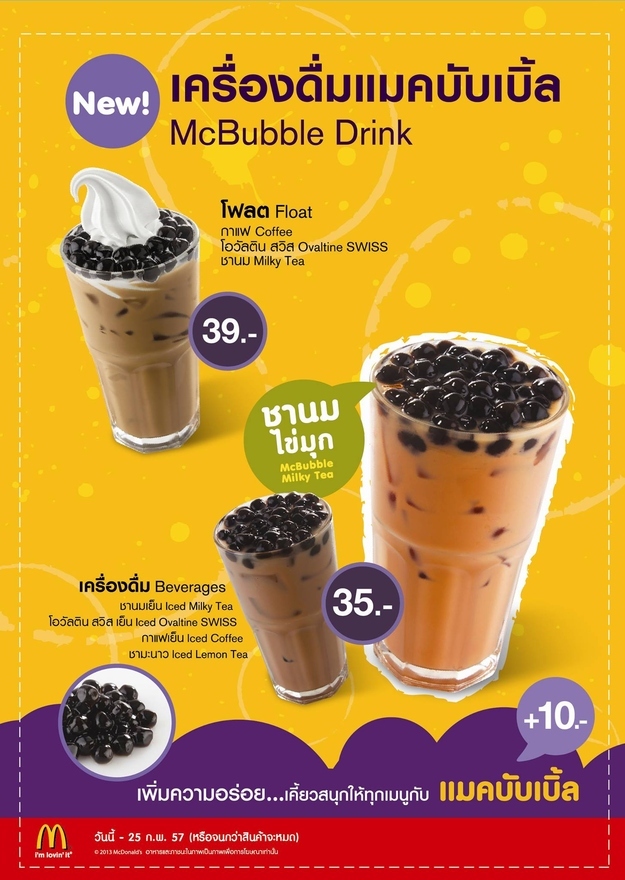 I LOVE boba tea, so I would probably like these. They are called the McBubble Drink and come in a variety of flavors including Iced Milky Tea and Iced Lemon Tea. Great, now I want a bubble tea!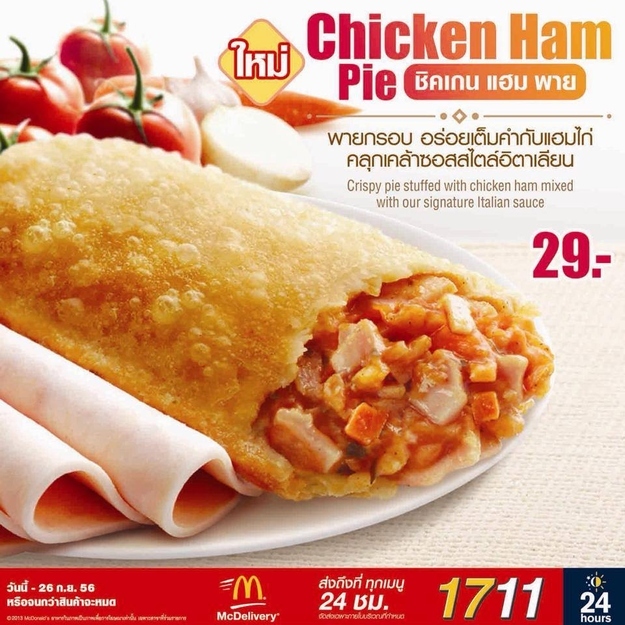 How about a chicken ham pie? You can get these for less than a buck. The chicken ham pie is a crusty pie stuffed with ham mixed with a signature Italian sauce. You know… The more I think about it, this might be a tasty treat!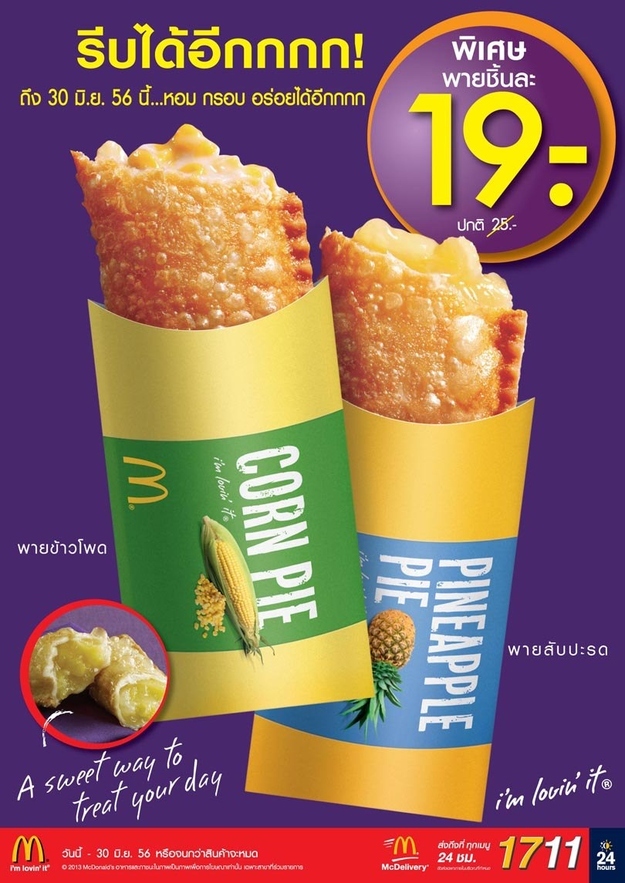 Speaking of pies, try a corn pie! They also offer pineapple pie, which would be a tasty dessert. I do like creamed corn…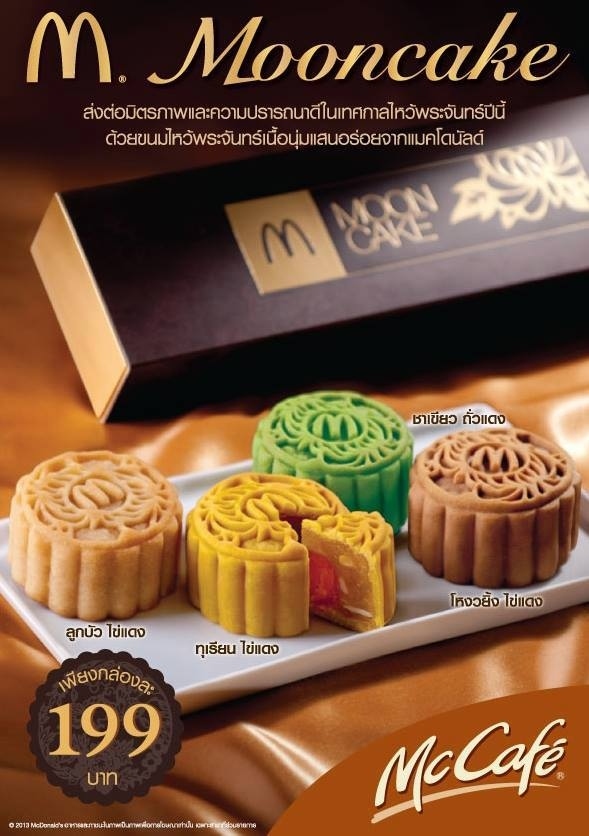 I had some mooncake when I was in China. It wasn't very good, but I couldn't even tell you what flavor it was. Now you can order a McMooncake in a wide variety of flavors including salted egg yolk, green tea and red bean, mixed nut and more. I think I will pass on this.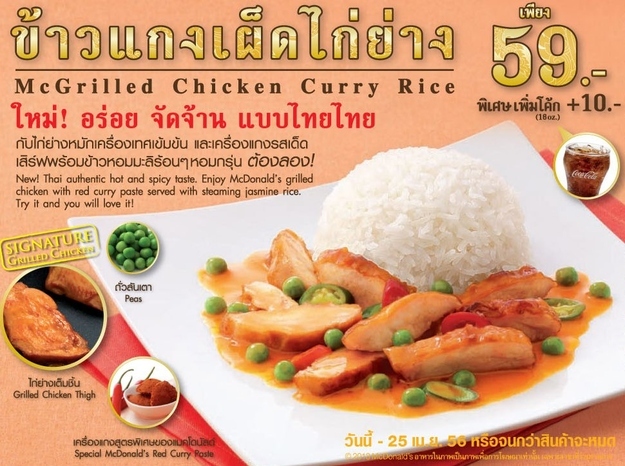 This one takes the cake. It's not cake, but is basically a meal that I wouldn't expect to see at a fast food restaurant. The McGrilled Chicken Currry Rice is new to the menu, and I can't imagine it will stick around for long. Again, I don't go to a fast food joint for an entree.
The next time you order a Big Mac, think about all of the other things on the menu at a McDonald's near you. Who wants a mooncake?
Connect with McDonald's:
Website: http://www.mcdonalds.com/
Facebook: https://www.facebook.com/McDonalds
Twitter: https://twitter.com/McDonalds
YouTube: http://www.youtube.com/user/mcdonaldscorp